A simple Napkin Folding Pocket makes setting the dinner table a bit fancier and fun!!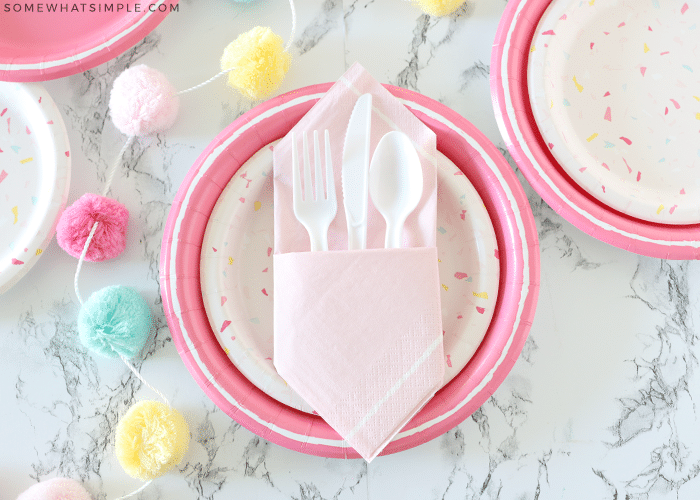 Gone are the days of forks being strewn about the table in a sloppy, hurried rush! This napkin folding pocket takes 5 seconds to put together and it is easy enough for young kids to create. My kids just learned how to make them last week, and our table has never been set with more care than it has over the past couple of days.
Here is a quick video to show you just how easy the 5-second process is. (A pictured tutorial will follow.)
Take a look –
How to Make a Napkin Pocket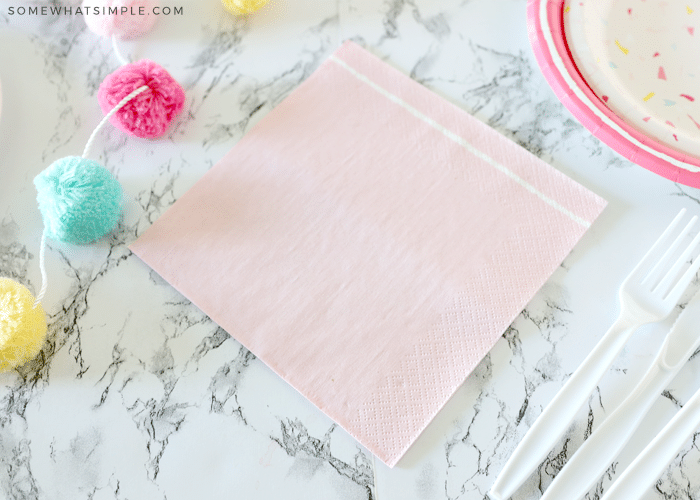 Start with a perfectly square napkin. Lay it diagonally on the table/counter so that one point is facing you.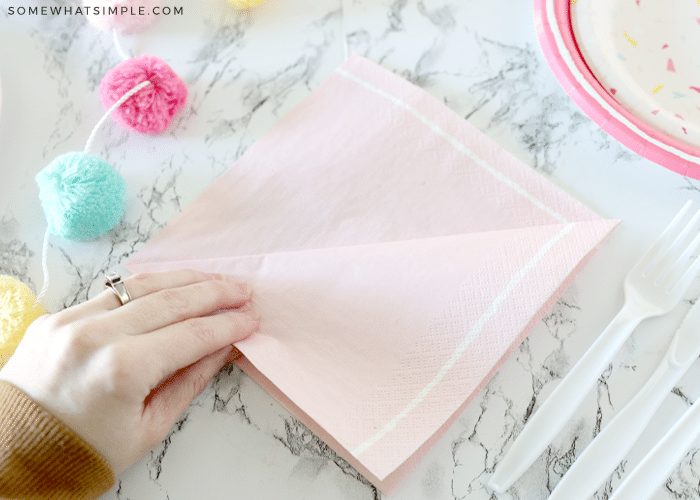 Fold one layer of the bottom corner to the top corner and press firmly to crease.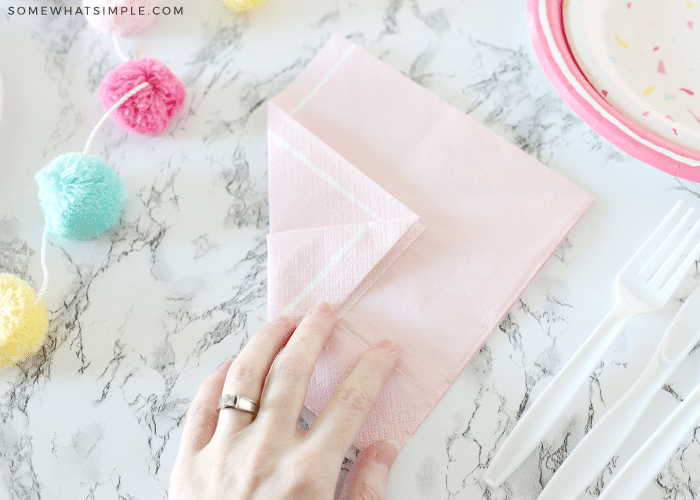 Flip the napkin over and fold the left side towards the center.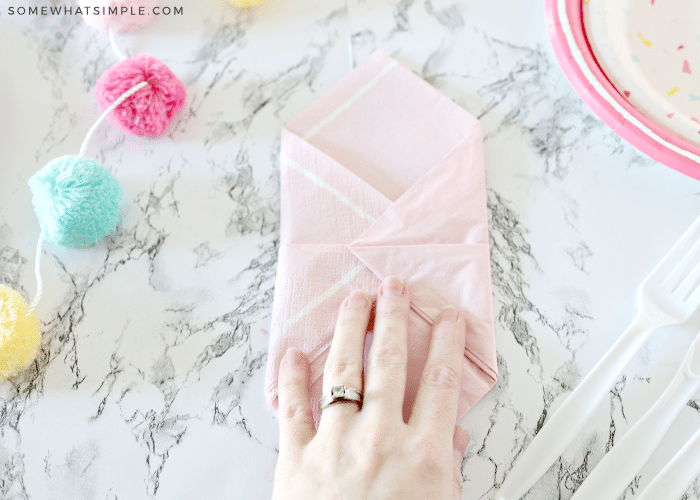 Repeat with the right side so that both sides are overlapping slightly.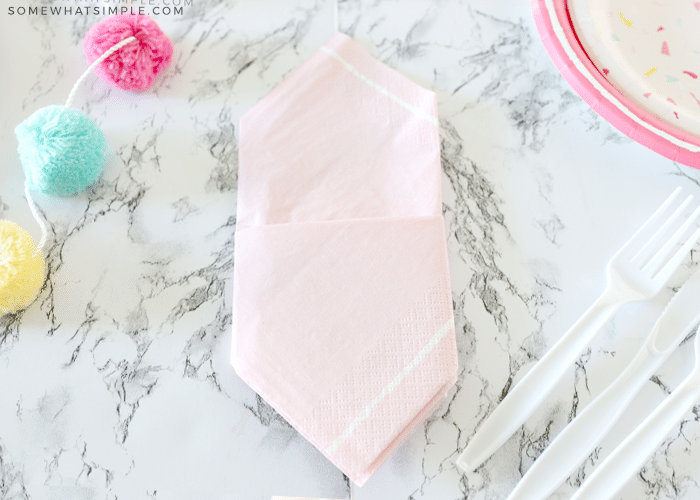 Flip the napkin back over to reveal the pocket for your silverware!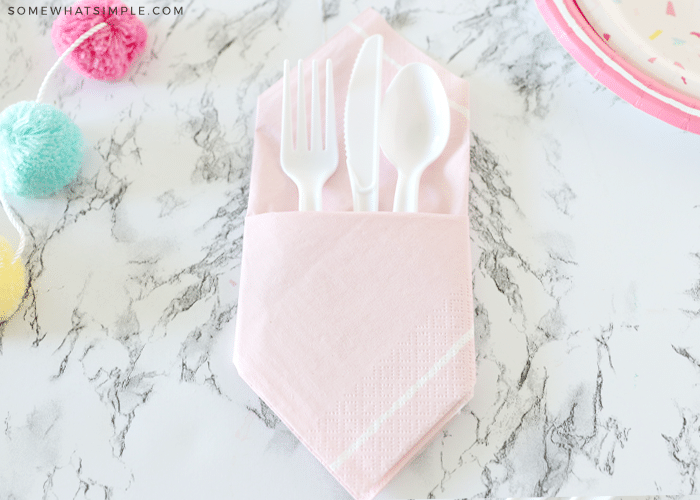 What a difference a folded napkin makes to a place setting!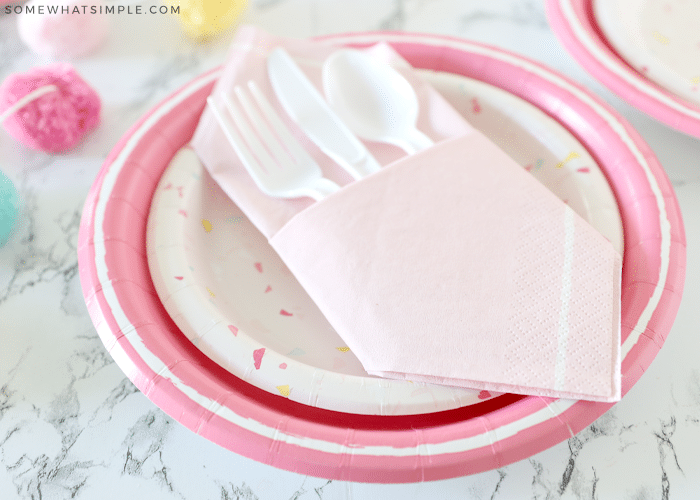 With a folded napkin silverware pocket, your kids can set your dinner table and feel proud when the table looks as nice as it does.
They're putting forth a little more effort that has a big influence on the look and feel of your family meal- which is a great feeling of accomplishment!
What do you think? Is this something your kids could do?
For even more video tutorials for moms and kids, make sure you subscribe to our YouTube Channel.